Here's Why You Should Never Drink Alcohol While On A Flight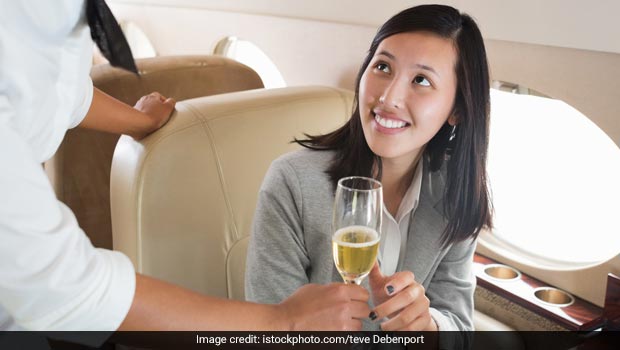 What does alcohol do to your brain?

Once you have an alcoholic drink, it takes about 30 to 60 minutes to peak and reach it maximum effect. Drinking alcohol in a short period of time while waiting for your flight can mean you are expecting your body to cope with more alcohol in lesser time than your liver can actually process. In this case, excess alcohol tends to travel through your bloodstream un-metabolised and unchanged. The concentration of alcohol in the bloodstream increases.

As the alcohol travels through your blood, it eventually reaches the brain, further acting as a sedative, slowing down your transmissions and impulses between the nerve cells, which control your ability to think and move. It also tends to increase the flow of fluid through your kidneys, which in turn increases the chances of becoming dehydrated.

(Also Read: )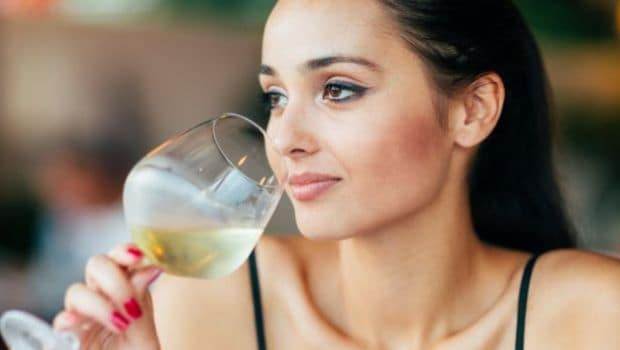 Once you have an alcoholic drink, it takes about 30 to 60 minutes to peak ​What does alcohol do to you while on a flight?
According to the Nutritionist and Physiologist Ritesh Bawri, "When you are flying, the relative humidity is very low. It is believed that it is lower than even that of a desert. Spending eight to ten hours on a flight can also cause . An adult human being can lose up to two litres of water on a ten-hour flight. If you are drinking and flying at the same time, the combined effect can be quite severe. You may experience it as itching in the legs or uneasiness or the need to frequently visit the washroom. Be careful before you drink too much on a flight."
During a flight, the pressure in the cabin of a plane is lower as compared to most places on earth. This decreased pressure environment reduces the body's ability to absorb oxygen, further leading to light-headedness. This condition is known as hypoxia. This feeling could be similar to the experience you have after drinking on a flight.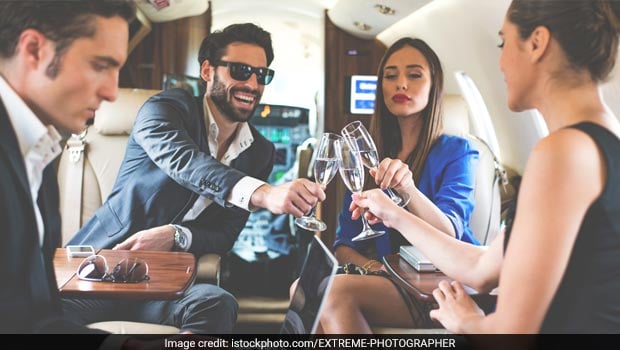 During a flight, the pressure in the cabin of a plane is lower as compared to most places on earthBecause of the low oxygen availability in your blood, you may seem far drunk in the air than you would be on the ground after consuming the same amount of an alcoholic beverage. Moreover, the environment in the airplane is already dry, which coupled with the diuretic effects of the alcohol can make it worse. The chances of becoming dehydrated increase much faster as compared to when drinking on the ground.
What's worse: The worst drawback of drinking alcohol on a flight is, you get drunk easily, which can result in an aggressive behaviour that obviously none of the people seated in the plane will like. You don't want to be fuss creator, do you?
Even if you are drinking, make sure you do not eat salty foods along with drinking, which will only add up to dehydration.
So decide for yourself and avoid drinking alcohol on-board and save yourself from embarrassment. Have a happy and safe flight!
You have got a few hours to kill on a flight and you don't know what to do; you pick your favourite drink to while away the time. It's not only a great way to pass time but also relaxing at the same time. The holiday time is upon us and most of us are planning to travel across the country or outside. You wouldn't want to miss even a chance to have fun, whether it on flight or off. So if you are planning to drink to glory while waiting to reach your destination, stop and read this article. Drinking on-board is definitely a bad idea and shouldn't be encouraged in any way. If this has got you curious, we have all the answers.
பனைமரம் - Panaimaram